Bird & Pigeon Control in Las Vegas
Bird and Pigeon Control is becoming an increasingly common service in demand from the residential and commercial sectors. American Pest Control has in house bird control experts who understand bird biology and who understand building construction and roofing construction. Our team has a number of options at your disposal for your pigeon control needs and can advise you on what option is best for your bird problem. Most species of birds that become pests can be controlled quite effectively and without the need of potentially dangerous pesticides. Call American Pest Control today and we will send a technician out for an inspection and quote you within 48 hours. You'll be happy you did, we guarantee it.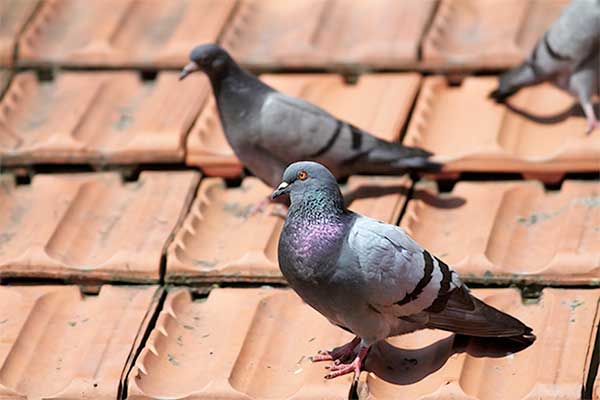 Solar Panel Pigeon Control
With the advent of new technology, new pests will take advantage. Solar panels are a perfect example. Residents and businesses in Las Vegas are increasingly finding that pigeons are nesting underneath their solar panel arrays. American Pest Control has access to top of the line solar panel protection systems that keep the pests out. This premium services is a huge investment into the lifespan of you solar panels and to the lifespan of your roof. Some solar panel warranties are voided if bird infestations are discovered under the panels, and some warranties require the owner of the panels to rectify a bird infestation. Call American Pest Control fr an inspection of your solar panels today! You may have birds underneath your solar panels and not even know it.
Commercial Pigeon Control
American Pest Control has the expertise and the skill to tackle your businesses pigeon control needs. Whether it's a simple nest in a tree on your property or a massive flock of birds on your roof, we have you covered. Maybe you are looking to evaluate the condition of and appraise your business. Maybe your are hearing or smelling coming from what seems like the roof mounted HVAC system. Do you have a slip-and-fall protocol and prevention system in place? Fresh bird droppings cause millions of dollars in legal losses to businesses every year. Whatever your worries or concerns may be, call American Pest Control and get your property inspected for bird pests today!
Residential Pigeon Control
Picture you just bought a new home with a pool. It's summer time, you're ready to have a great day and take a swim and you see your pool area is covered with pigeon droppings. It's time to call American Pest Control. Bird droppings are toxic and can slowly damage and etch your concrete driveway. Pigeon nests also host a myriad of disease and bird parasites. We will come out to your home for an inspection of your roof and get an estimate to you within 48 hours. All of our bird control services are premium services and must be considered carefully but at the end of the day it's your happiness that matters, not the birds.
At American Pest Control, we have been successfully controlling pigeons for over 50 years.  We are happy to help you get your home back to a clean and pigeon-free environment.  Give us a call at 702-382-6366 today to get your free estimate or get more information on pigeon control and disease from our blog.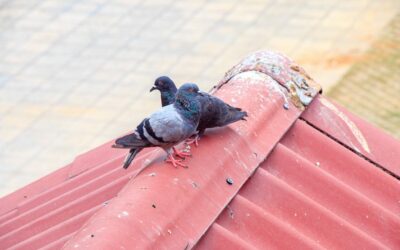 Pigeons are a common sight in Las Vegas, but they can also be a significant nuisance and a health hazard. Whether you own a home or run a business in the city, dealing with pigeons can be a challenging task. Fortunately, Las Vegas offers a range of professional pigeon...
read more