Wasp & Bee Removal in Las Vegas
Get Them Out of Your Space
Flying insects like bees and wasps are mostly harmless and are crucial for the pollination of the natural world but sometimes they can also pose a serious hazard to some people and impose great fear on others. At American Pest Control, we are skilled in the removal of these insects should they pose a threat to you and your family. We have three kinds of services for you to choose from.
Hazardous Wasp Removal
Wasps are a common nuisance in the Las Vegas Valley and American Pest Control has the tools and skills to get rid of them for you. Wasps can nest in the open, far above arms reach, inside of trees and shrubs and even inside of structures, and we can deal with all of these areas with ease. The best part is most wasp problems are simple to eliminate and don't require and advanced service. These wasp removals are covered under our general pest control service. However, sometimes wasp problems require and advanced service. We can take care of those problems too for a fair and competitive advanced service rate.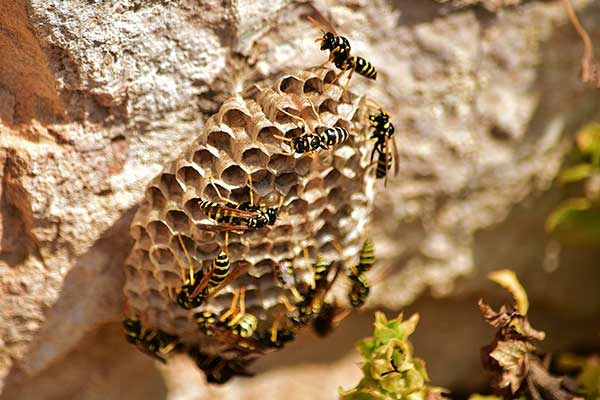 Nuisance Bee Removal
Honey Bees are crucially needed for the well being of the planets biosphere and for our own survival. However, sometimes honey bees can pose a serious threat to those who are vulnerable to their stings. At American Pest Control, environmental safety is our main purpose, both our human environment and the natural environment. We believe in the protection of our honey bees and we would advise people to allow honey to forage and co-exist with you. We also believe no one should live in fear or be subject to potential danger because of honey bees. America Pest Control has two services for removing honey bees that present a threat of fear or physical harm.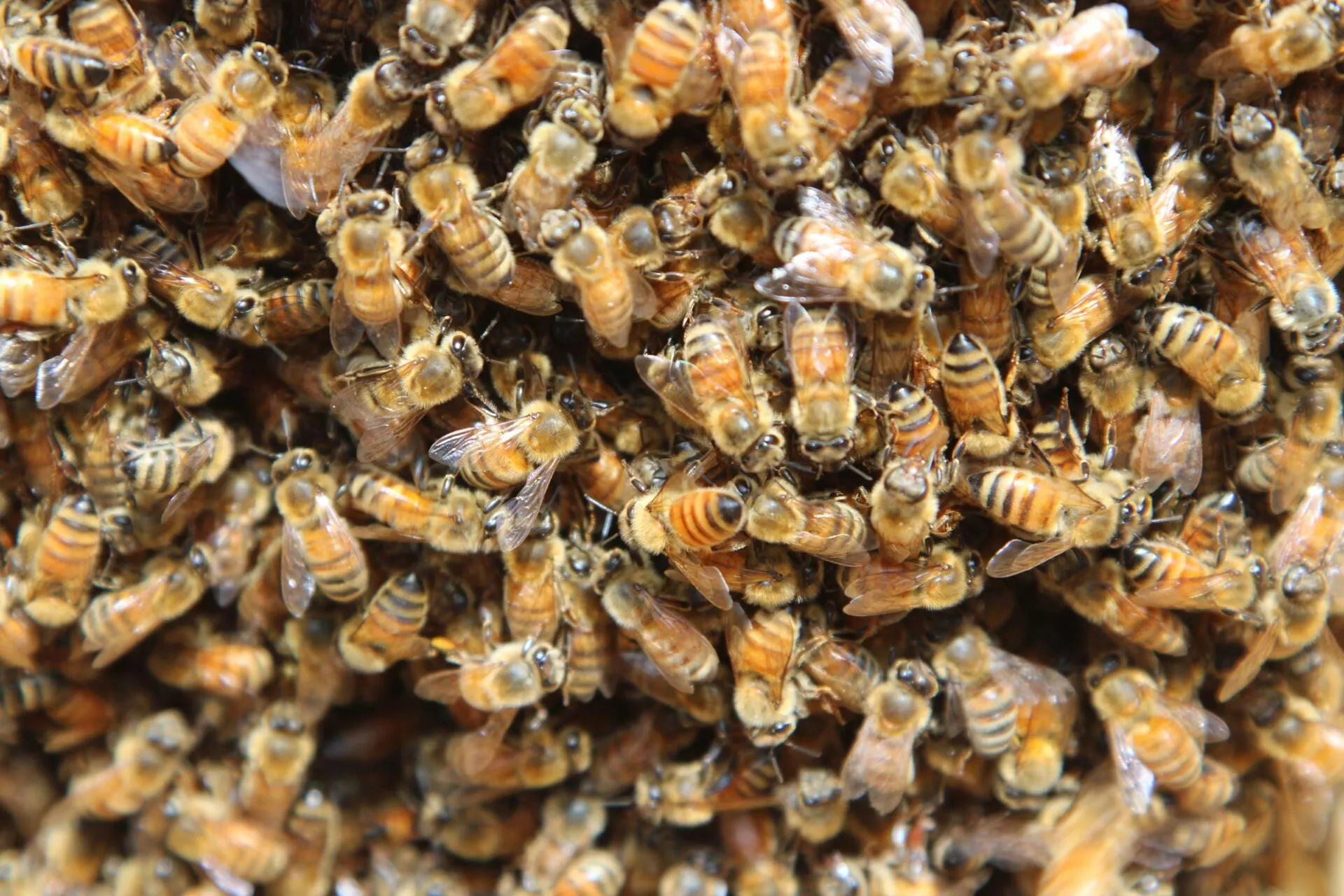 Basic Nuisance Bee Removal
Basic honey bee removal is classified as any honey bee removal that does not require the use of height adapters or the removal of a honey bee hive from a building structure. Some examples of applications that are in this classification are honey bee swarms, infestations in street utility boxes, exterminations in ground level wall voids that d not require removal and infestations in irrigation valve control boxes. Although these are advanced services, they are basic in the category or nuisance bee removal. As with all advanced services, American Pest Control will first inspect your property, determine all the facts, and present you with a solution. Should you agree to the recommended solution we will work quickly and begin eliminating the bee colony.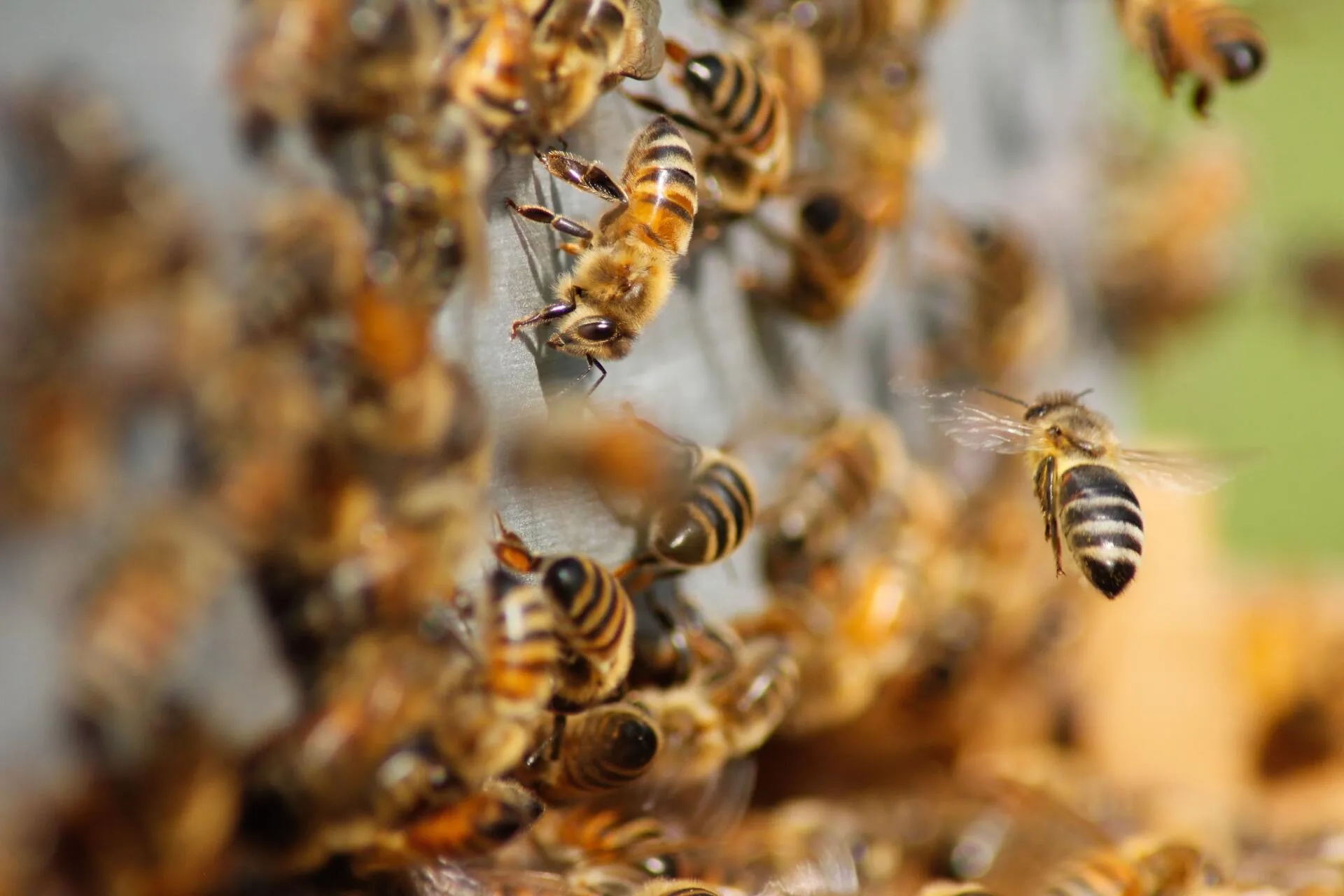 Advanced Nuisance Bee Removal
Advanced honey bee removal is classified as any honey bee removal that requires ladders, lifts or any height adapters, removals from a building structure, and removals or exterminations from underneath structures. These nuisance honey bee problems pose a series of challenges and take time to prepare for. They also require construction, framing, stucco, drywall and finishing, and roofing knowledge. We send out own Field Manager to handle or supervise these jobs as they are some of the most advanced services we offer. These services require great skill and are extremely dangerous, especially in the summer. This is why these are premium services but American Pest Control is among only a handful of full services pest control companies that can handle this kind of pest problem. you in some of the best hands when you decide to have America Pest Control handle your nuisance honey bee problem.
Africanized honey bee stings are not more painful or venomous than European honey bee stings; but the sheer number of potential stings from an aggressive colony can be of medical concern. Children, the elderly, and those with disabilities are at the highest risk of suffering multiple stings because of their inability to escape an attack quickly. Leave the area immediately and seek shelter in a secure vehicle or "bee proof" building. If you are in an area that you cannot escape, cover your head and run away from the bees. Keep moving away from the bees until they stop stinging – this may be as far as ¼ mile. Do not hide under porches or other exposed areas to get away from stinging bees. Do not try to escape by jumping into a swimming pool because the bees will hover above the water longer than you can hold your breath.