Scorpion Pest Control in Las Vegas
Scorpion control is one of the most challenging services for a pest management professional to offer in Las Vegas. The nature of scorpions to be nocturnal and actively predatory, along with the fact that scorpions hide in often inaccessible areas makes them practically impossible to treat with a general pest control service. That's why American Pest Control has spent years , through the of our in house entomologist, developing a series of services that safely and effectively treat scorpion infestations from numerous angles. Choose one of our treatment options and we will control your scorpion problem with an iron grip.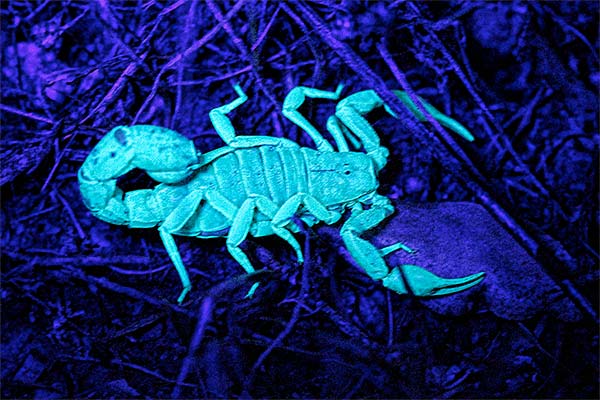 Night Inspection and Removal
Scorpions, like all arthropods, have a skeleton on the outside of their bodies made of a fingernail-like material. For reasons not exactly known to science yet, a scorpions exoskeleton is luminescent in the dark when it is exposed to "UV" or purple light. We take advantage of this weakness and conduct night time inspections and live removal on Friday nights during the summer months. This is the most effective way to quickly reduce the populations of scorpions on your property and is a completely pesticide free service! Call us today for a quote and we will get you scheduled as soon as possible.
Every-Two-Week Service
Scorpions are by far the hardiest of small terrestrial arthropods and have shown themselves to be extremely resistant to insecticides. Our in house testing has shown promising results when exposing scorpions to insecticides immediately after a treatment. However, the results are disconcerting after two weeks from the date of treatment. This is why American Pest Control has an advanced service that treats the perimeter of your property every two weeks with a special solution. If having someone out at your late in to the night is not something you want to do, this is a more day job friendly option for you and for the protection of your family.
Power Compressed Air Liquid Treatment
Is a night time service or an every two week commitment not an option for you? American Pest control has an option for you as well. Our technicians are trained to operate our electric powered compressed air sprayers that can apply a large amount of treatment liquid into voids on your property and onto open surfaces to eliminate live scorpions that are hiding and create a powerful barrier that scorpions will cross multiple times while they are actively foraging at night. This is a fair medium point for those who need their sleep at night and for those who can't commit to being available every two weeks.
Learn More About the Scorpions We Have in Las Vegas from Our Expert Blog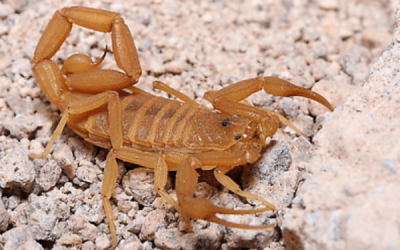 Out of all the pests you can host at your house, scorpions just seem the scariest with that curved, pointed stinger. Most people cringe at the thought of seeing one of those in their home! Well, living in Las Vegas, there's a possibility you may encounter a scorpion...
read more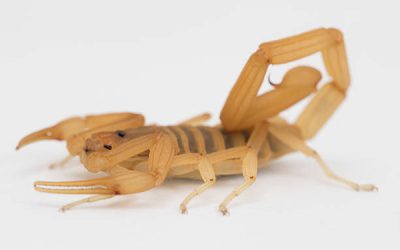 Desert environments host more pests than you might assume from the relatively harsh climate. In addition to rats, cicadas, and cockroaches, your Las Vegas home may fall prey to an infestation of scorpions. These small arachnids can pack a sizable sting, and they like...
read more